Drums Filled Twice!
Watch this short clip from Day 3 of our Gospel Crusade here in Lomé, Togo. The best is yet to come in Jesus' name! #Decadeofdoubleharvest
We've just concluded the third day of powerful meetings here in Lomé, Togo. It's been remarkable so far. We are in the part of the world from which voodoo originates. There is a lot of witchcraft and animism here. Each night many people manifest demons and receive deliverance. Tonight, as usual, before I preached, we burned witchcraft paraphernalia, charms, fetishes, amulets and "juju." But tonight, something happened that I've never seen before. By the time I finished preaching, both drums, which had just burned earlier were both filled again. So we burned both of them for a second time in the same night!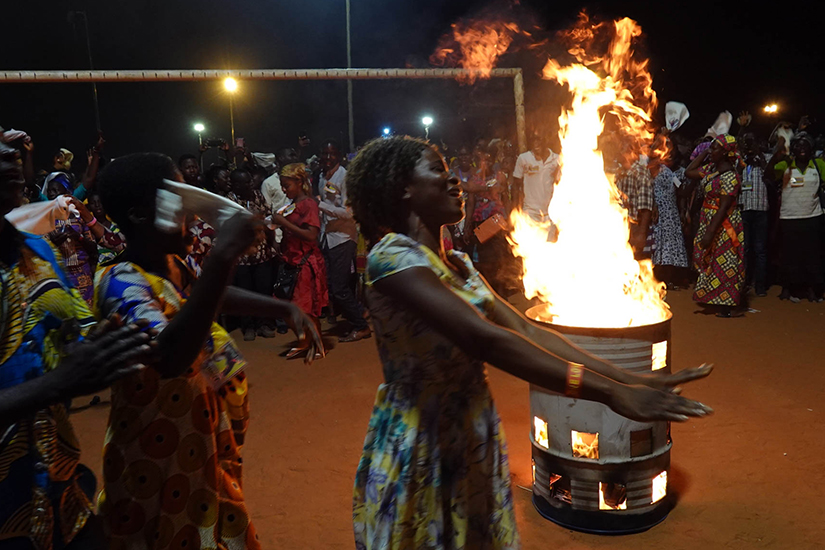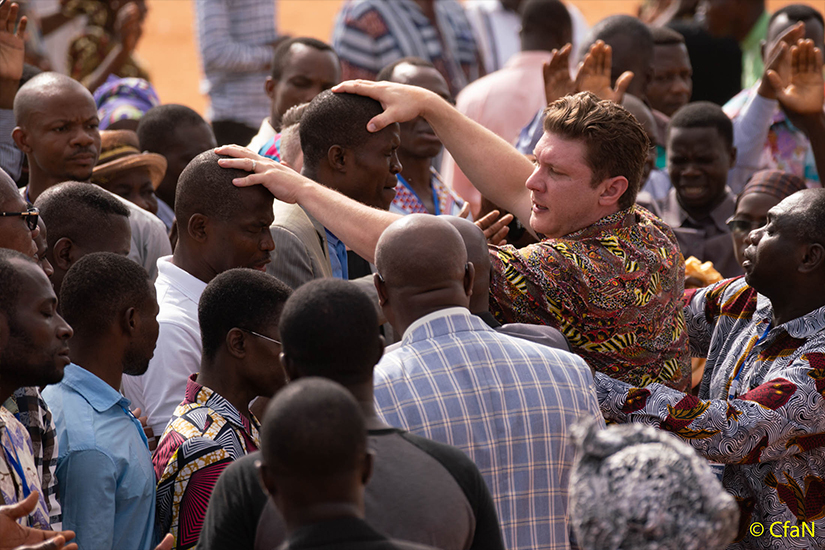 This morning the Fire Conference came to a close as Peter Vandenberg, John Darku and I ministered. Both in the morning and evening services we prayed for the people to be filled with the Holy Spirit. Both meetings were glorious. After preaching the Gospel and leading tens of thousands in the prayer of salvation tonight, I asked Jared Horton – one of the evangelists that has been working on the ground here for more than three weeks – to pray for the sick. We heard wonderful testimonies of supernatural healing.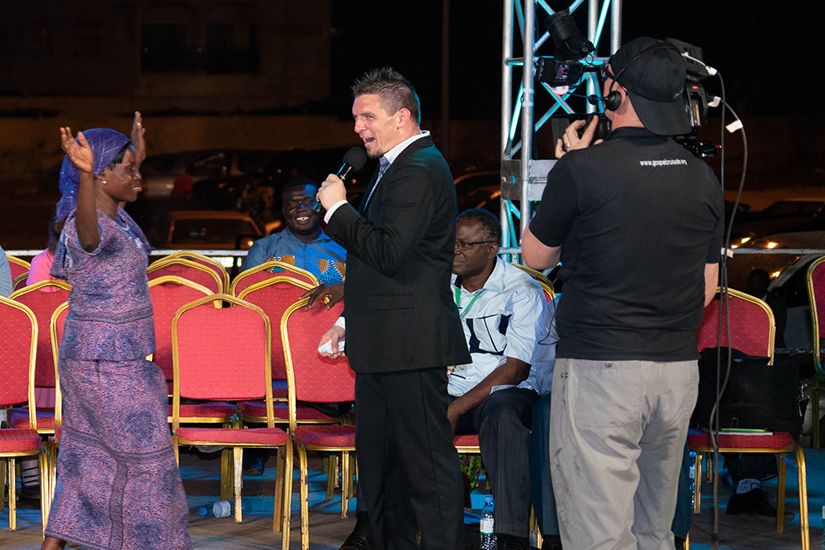 A lady who was paralyzed for 8 months from her waist down could not walk, but had to drag herself on the ground. After the prayer for the sick she was completely healed and began walking as normal.
Two years ago a man's left knee was damaged in an accident. After the prayer for the sick all the pain left his knee.
Two ladies who suffered with severe demonic oppression/possession were completely delivered after receiving prayer.
This is just a sampling of the many wonderful miracles taking place here in Lomé. Please continue to pray for us over the next 24 hours as the crusade here comes to a conclusion. The best is yet to come!
Yours in the Gospel,
Daniel Kolenda
Together with the whole CfaN team
Curses Broken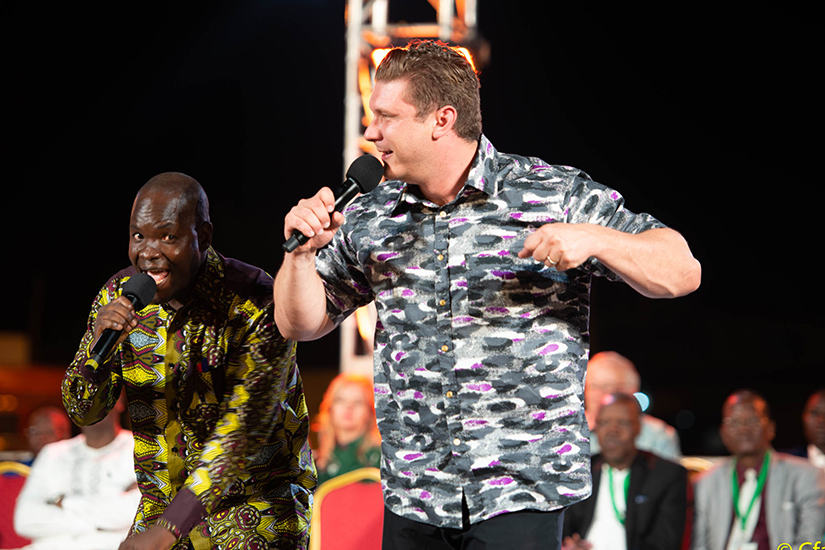 We have just returned from the second night of our gospel crusade here in Lomé, Togo. It already appears that the field is going to be far too small. I preached about the blood of Jesus and the Holy Spirit demonstrated its power. After the prayer for salvation, we burned drums filled with demonic trinkets, charms, fetishes, amulets, "juju" and idols. Often these items have been given to people by witchdoctors. They instill great fear and superstition in those who possess them. Tonight the people renounced them and the witchcraft behind them. I took authority over every curse, broke them in Jesus name and the people rejoiced in freedom.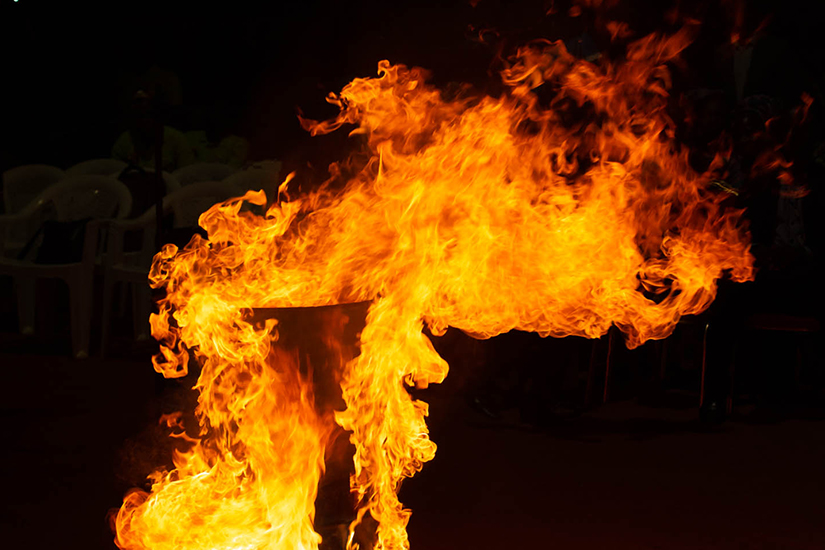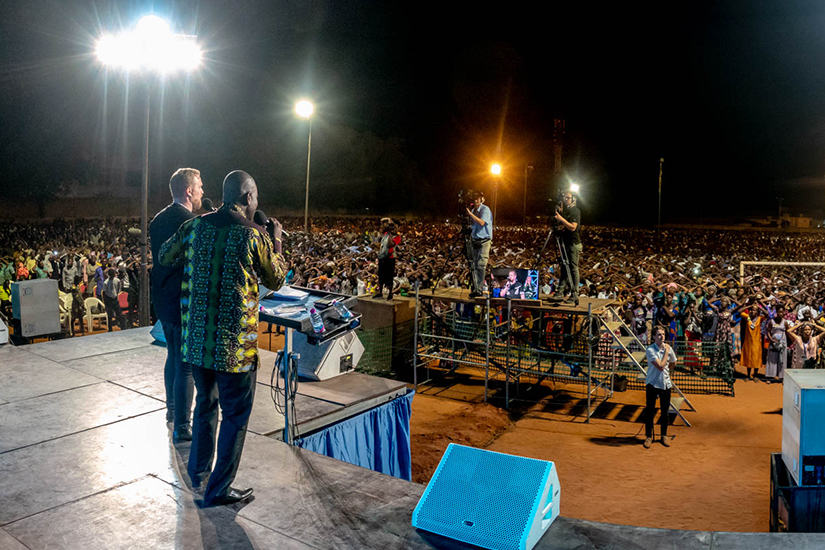 Many of you are probably aware that for the last year or so, we have been training and equipping young evangelists who we send into cities for weeks ahead of our crusades to do local evangelistic outreaches. They go to many places that our main crusades cannot reach. They minister in schools, villages, marketplaces, on street corners, on church properties and football fields – anywhere they can attract an audience. Our technicians have built custom trucks equipped with retractable sides, a stage and sound system that constitutes a portable crusade platform that can go anywhere. Using these trucks, our evangelists will conduct up to three meetings per day. For the last eight weeks, our evangelists have been on the ground here in Togo preaching the Gospel. Two of those evangelists, Paul Maurer and Jared Horton, are still here with me. Tonight Paul prayed for the sick and wonderful testimonies followed.
A woman who was involved in a car accident and could not walk for one year as a result, was healed.
A woman who was paralyzed and carried to the field tonight can now walk.
A young lady whose foot was twisted to one side was healed as her foot straightened out and she can now walk normally.
A woman testified that in one of the village outreaches, a lump in her breast vanished.
Tomorrow the Fire Conference will conclude as we pray for the people to receive a mighty outpouring of the Spirit. Please pray for us and for Lomé. The best is yet to come in Jesus name!
Yours in the Gospel,
Daniel Kolenda
Together with the whole CfaN team
Double for the Trouble
Watch this short recap video from day 1 of our Gospel Crusade happening right now in Lomé, Togo! #Decadeofdoubleharvest
Tonight marks the beginning of our first Gospel Crusade of the year here in Lomé, Togo. You may remember that we were scheduled to be here several weeks ago, but due to some insurmountable difficulties at the border, we had to postpone the event last minute. We were all very sad, but we knew that somehow the Lord would make all things work together for good. Now we've come to collect double for our trouble!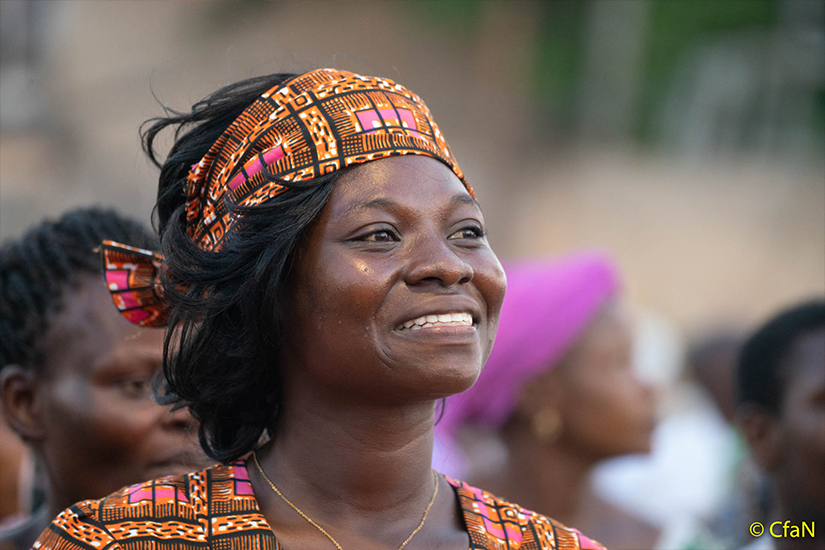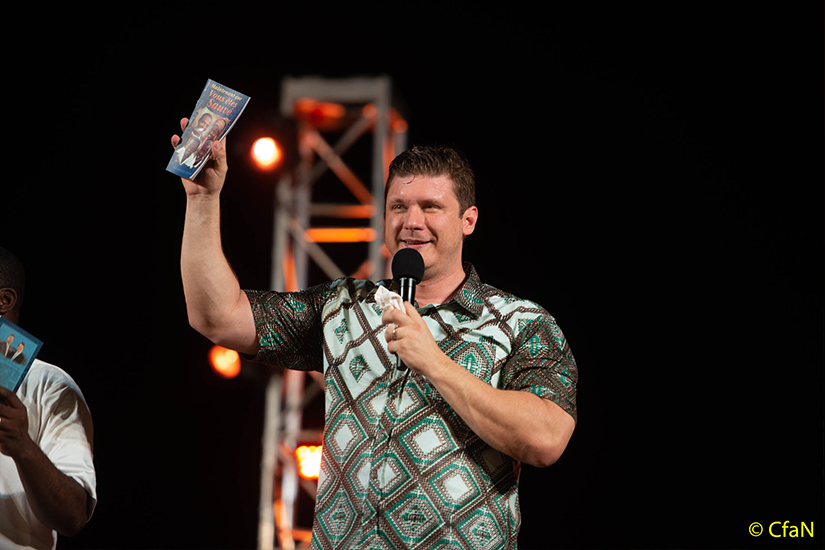 Tonight was amazing. Many thousands received Christ and many were healed.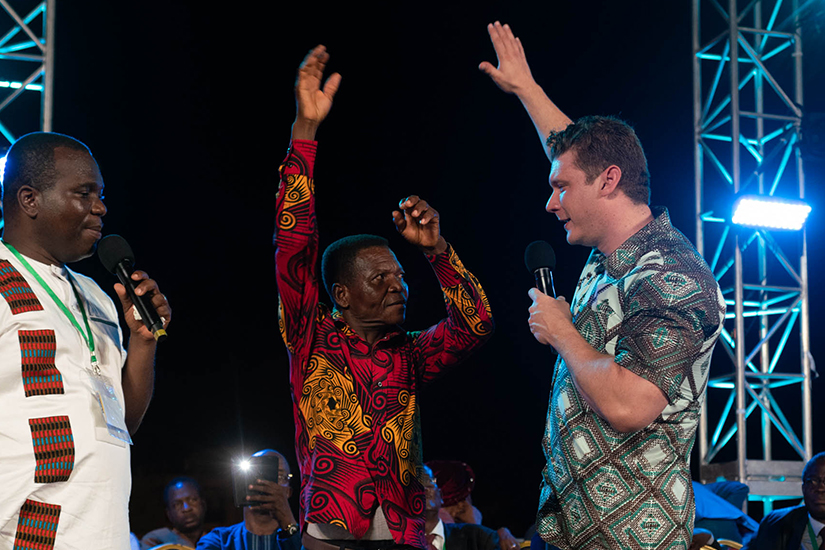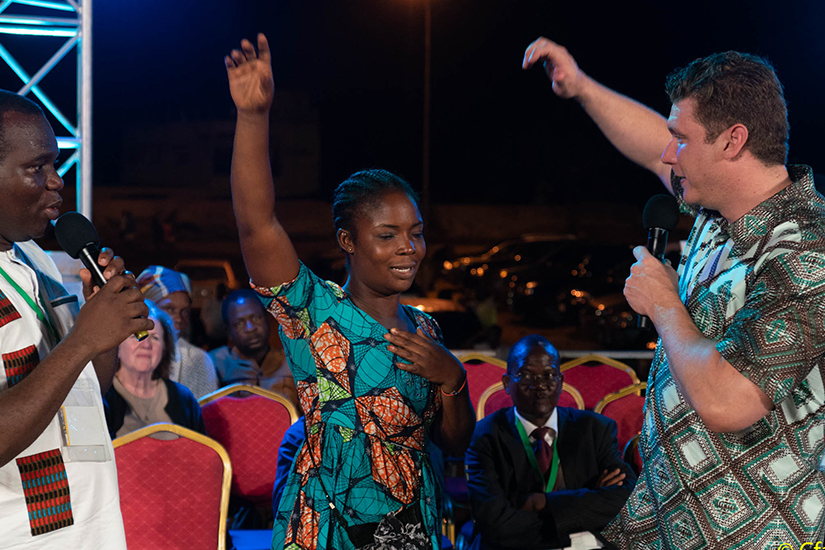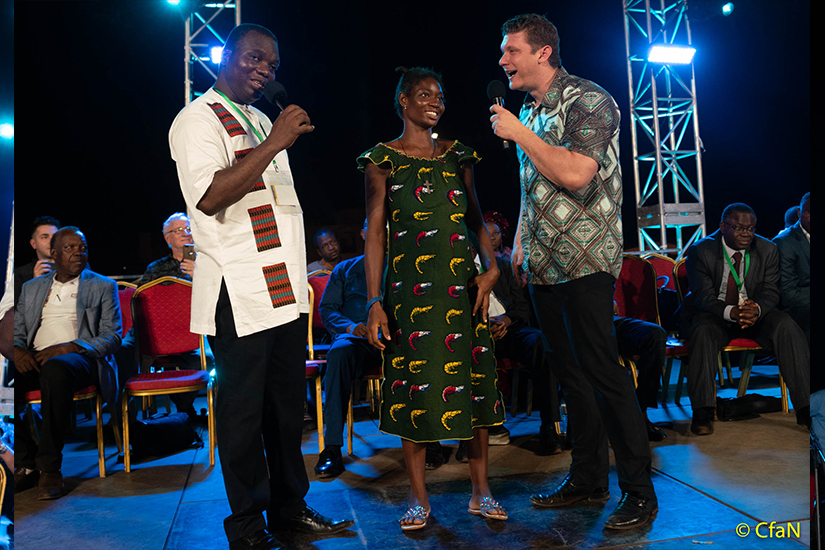 I will continue to send reports through the week of what Jesus is doing. Please pray for an unprecedented outpouring of the Spirit here in Lomé.
Yours in the Gospel,
Daniel Kolenda
Together with the whole CfaN team
Safely in Lome, Togo
Watch the arrival recap!
We are believing that this nation will never be the same again in Jesus name! Mighty deliverances are going to take place and most importantly salvation will flow like a river in Jesus name!
Lome, Togo
Lome
CfaN was last in Lome in 2011!
Lome is the capital and the largest city of Togo. Located at the Gulf of Guinea, Lome is the country's administrative and industrial center and its chief port. The city has seen massive growth in recent times due to an oil refinery in the east.
People
The population of Lomo is made up of about 30 ethnic groups, many of whom are immigrants from other parts of western Africa. The official language is French, although it is not widely spoken outside of business and government.
Land and Climate
Lome has a tropical savanna climate, which is rather atypical of that latitude. The capital of Togo is relatively dry and on average has 59 rainy days per year. Despite this, the city experiences heavy fog most of the year. Average annual temperature in Lome is 27.5 °C (81.5 °F).
Economy
Lome is an important port, including a free trade zone opened in 1968. It exports phosphates, coffee, cocoa, cotton and palm oil, much of the transit going to the neighboring countries of Ghana, Mali, Niger and Burkina Faso. The port also holds an oil refinery. The city has great potential, because tourism is growing in the country.
Sources:
https://en.wikipedia.org/wiki/Lom%C3%A9
https://www.britannica.com/place/Lome
https://www.britannica.com/place/Togo